Over the course of this past spring and early summer, our staff team has been reflecting on the mission of Niagara Life Centre. You see, there is great need in our community for the services we provide: group and individual counselling that provides help, hope and healing to all those in need. As a result, our counsellors and support staff have all been incredibly busy!
The following story sums it up well: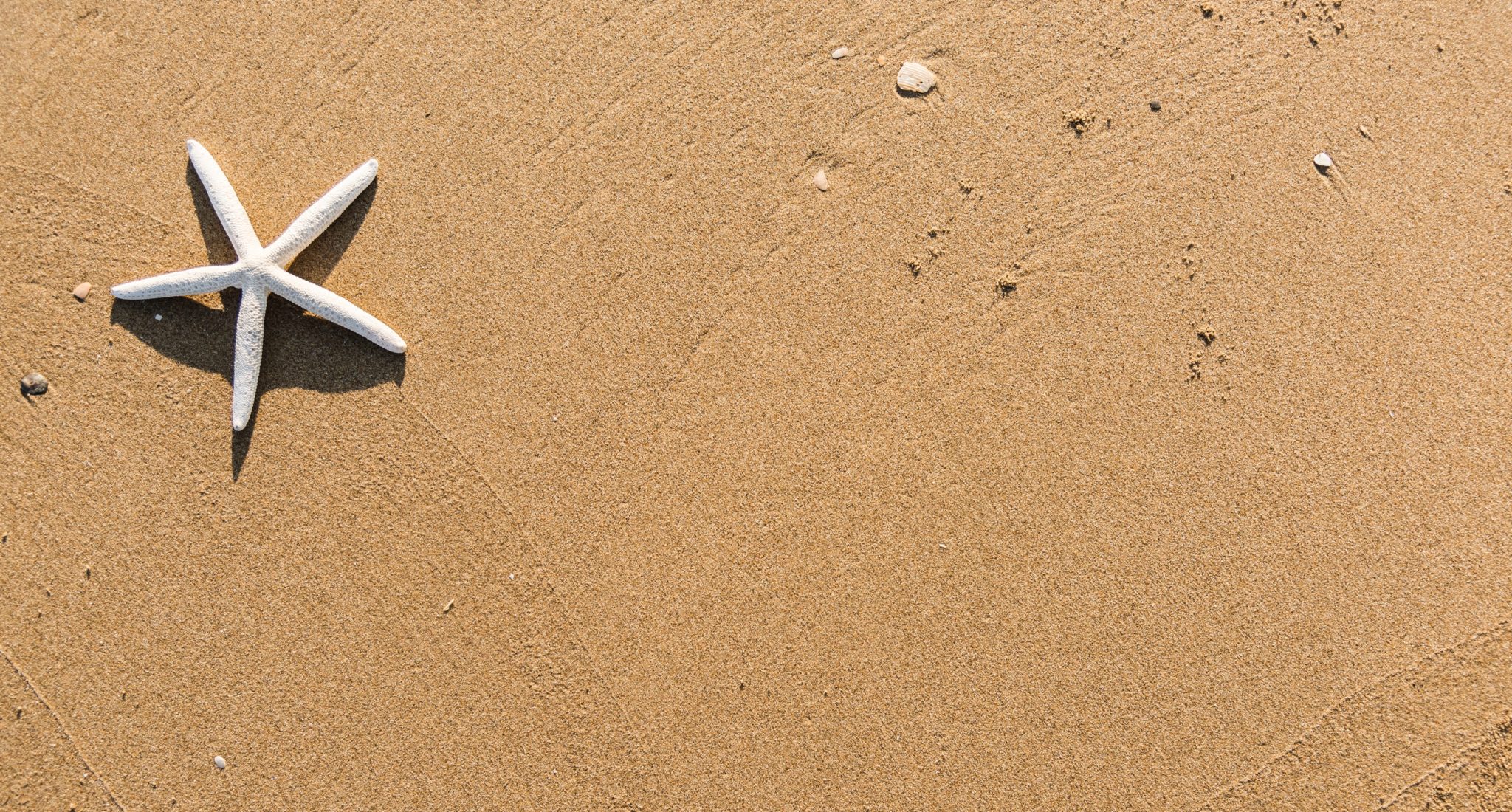 Once upon a time, there was an old man who had a habit of walking on the beach every morning before he began his work. Early one morning, he was walking along the shore after a big storm had passed and found the vast beach littered with starfish as far as the eye could see, stretching in both directions.
Off in the distance, the old man noticed a small boy approaching. As the boy walked, he paused every so often and as he grew closer, the man could see that he was occasionally bending down to pick up an object and throw it into the sea. The boy came closer still and the man called out, "Good morning! May I ask what it is that you are doing?"
The young boy paused, looked up, and replied "Throwing starfish into the ocean. The tide has washed them up onto the beach and they can't return to the sea by themselves," the youth replied. "When the sun gets high, they will die, unless I throw them back into the water."
The old man replied, "But there must be tens of thousands of starfish on this beach. I'm afraid you won't really be able to make much of a difference."
The boy bent down, picked up yet another starfish and threw it as far as he could into the ocean. Then he turned, smiled and said, "It made a difference to that one!"
Adapted from The Star Thrower, by Loren Eiseley (1907 – 1977)
Since moving to our new home at 65 Lakeshore Road and working hard to spread the word even further about the work we do, our waitlist began to grow! But we don't want those in need of support to be waitlisted for our services—our Board of Directors and staff team all feel very strongly about this! So we've been working diligently over the past few weeks to remedy this, shifting our hours around to accommodate more evening appointments, tweaking our booking system, and developing new group programs to ensure clients can acquire tools and skills in advance of beginning individual counselling sessions. In this way, our Board and staff team have been tossing our own starfish back into the ocean, one at a time.
Our new operating hours are 9:00 AM – 7:30 PM on Mondays, Tuesdays and Thursdays, and 9:00 AM – 4:30 PM on Wednesdays and Fridays.
You've also been making a difference. Whether collecting pledges and participating in our 30th Annual Walk & Run in May, filling a coin container with spare change through your church, joining us at Come See What's Growing or our Mother's Day weekend BBQ, or referring your friends to Niagara Life Centre, these actions all add up!
We are so grateful for the participation of the community in our busy fundraising efforts each spring and for the trust our clients and supporters—old and new alike—put in us.
Together we are making a difference in the lives of many across the Niagara Region, one donation, one registration, and one counselling session at a time.