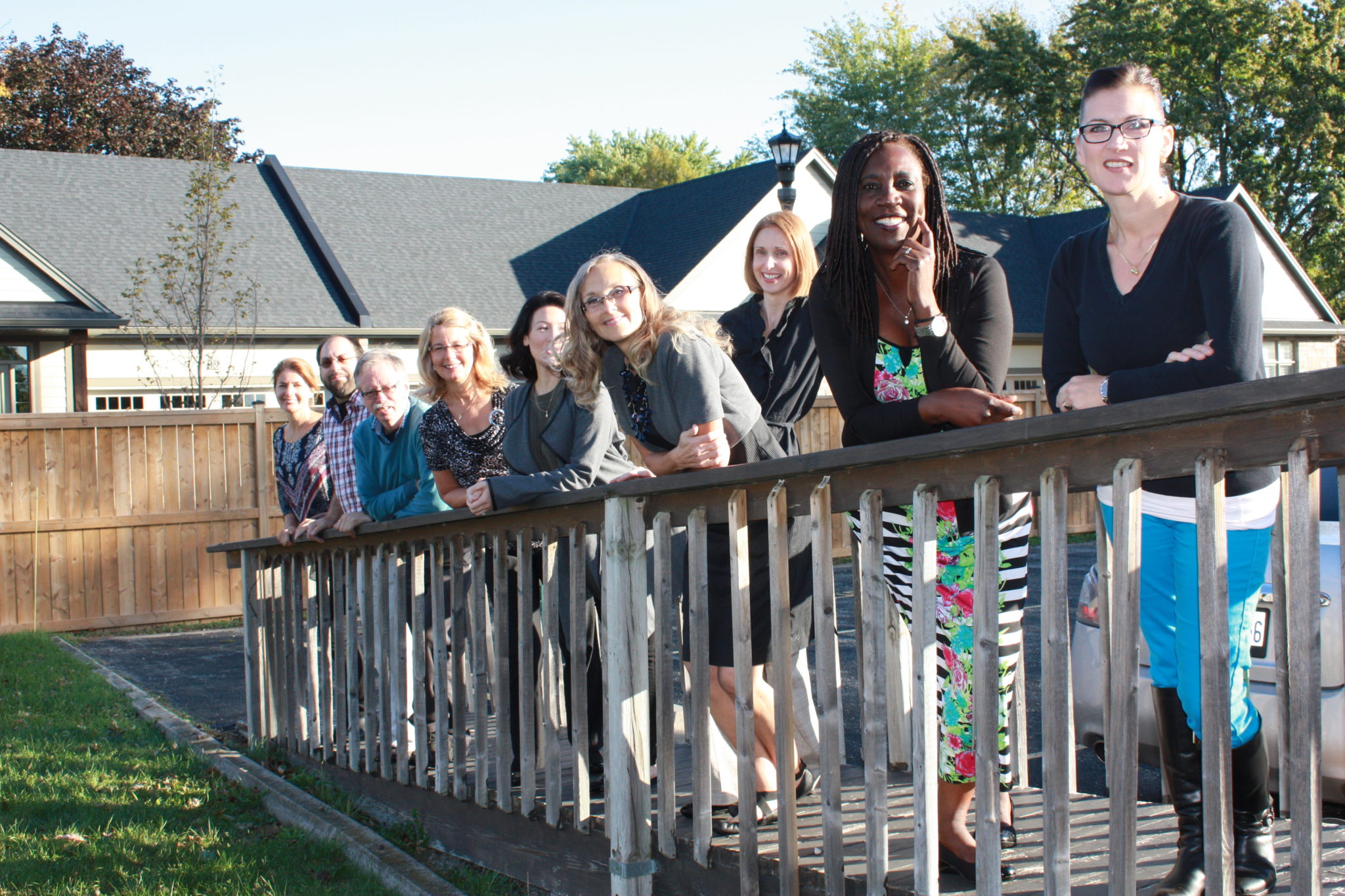 WE ARE NIAGARA LIFE CENTRE
Low-fee counselling services that offers Help, Hope and Healing to all; because no one should have to go it alone.
Niagara Life Centre is a vibrant, visible, Christian organization caring for families and individuals by offering hope, help and healing. We provide practical and compassionate care through consultation, guidance and support for the emotional, social, physical and spiritual needs of those we serve. Our programs and services are board directed.
We believe in the Bible as originally given by God, divinely inspired, infallible, entirely trustworthy, and constitutes the only supreme authority in all matters of faith and conduct.
2 Timothy 3:16; 2 Peter 1:19-21
 
There is one God, eternally existent in three persons: Father, Son, and Holy Spirit.
Exodus 15:11; Psalm 83:18; Matthew 28:19
 
Our Lord Jesus Christ is God manifest in the flesh; we affirm His virgin birth, sinless humanity, divine miracles, bodily resurrection, ascension, ongoing work of mediation, and personal return in power and glory. Matthew 1:18-25; Hebrews 1:1-3; 1 Thessalonians 4:13-17; Titus 2:13
 
The salvation of lost and sinful humanity is possible only through the merits of the shed blood of the Lord Jesus Christ received by faith apart from works, and is characterized by regeneration by the Holy Spirit. Ephesians 2:8-9; Titus 3:4-7, Acts 4:12
 
The Holy Spirit enables believers to live a holy life, to witness, and to work for the Lord Jesus Christ.
Acts 1:8; Romans 8:1-27
 
The Church, the Body of Christ, consists of all true believers.
I Corinthians 12:1-27; Colossians 1:18
Ultimately God will judge the living and the dead; those who are saved unto the resurrection of life, and those who are lost unto the resurrection of damnation.
John 5:28-29, 2 Corinthians 5:10; Revelation 20:11-15
 
Adopted from the Statement of Faith of the Evangelical Fellowship of Canada
Clients Helped Through Niagara Life Centre
Niagara Life Centre is an outreach ministry of Jesus Christ through His church. Therefore, Niagara Life Centre (NLC), embodied in its counsellors, is committed to presenting the Gospel of our Lord in word and in deed to those who are seeking help.
NLC does not discriminate in providing services due to race, religion, creed, national origin, age, gender, sexual orientation, or lifestyle of its clients.
NLC will not intimidate or judge a person who does not choose to follow the teachings of the Bible, and will treat all clients with honesty, compassion and respect.
NLC is committed to providing its clients with accurate Biblical information concerning the teachings of the Bible and how it relates to their problems, although if a client prefers that the Bible/God/Jesus are not mentioned then those terms are not used.
NLC is committed to integrity in dealing with clients, earning their trust, and providing promised information and services.
NLC denounces any form of deception in its corporate advertising or conversation with clients, agencies or other individuals.
NLC offers basic client low fee services.
SANCTITY OF LIFE STATEMENT
There is a sacredness and dignity attached to all persons including male and female, unborn, aged, physically challenged, mentally handicapped, and any person who is devalued ("the least of these") in our society.
Then God said, "Let us make human beings in our image, to be like us. They will reign over the fish in the sea, the birds in the sky, the livestock, all the wild animals on the earth, and the small animals that scurry along the ground."
Genesis 1:26
You made all the delicate, inner parts of my body and knit me together in my mother's womb.
14 Thank you for making me so wonderfully complex! Your workmanship is marvelous—how well I know it. 15 You watched me as I was being formed in utter seclusion, as I was woven together in the dark of the womb. 16 You saw me before I was born. Every day of my life was recorded in your book. Every moment was laid out before a single day had passed.
Psalm 139:13-16
31 "But when the Son of Man comes in his glory, and all the angels with him, then he will sit upon his glorious throne. 32 All the nations will be gathered in his presence, and he will separate the people as a shepherd separates the sheep from the goats. 33 He will place the sheep at his right hand and the goats at his left. 34 Then the King will say to those on his right, 'Come, you who are blessed by my Father, inherit the Kingdom prepared for you from the creation of the world. 35 For I was hungry, and you fed me. I was thirsty, and you gave me a drink. I was a stranger, and you invited me into your home. 36 I was naked, and you gave me clothing. I was sick, and you cared for me. I was in prison, and you visited me.' 37 Then these righteous ones will reply, 'Lord, when did we ever see you hungry and feed you? Or thirsty and give you something to drink? 38 Or a stranger and show you hospitality? Or naked and give you clothing? 39 When did we ever see you sick or in prison and visit you?' 40 And the King will say, 'I tell you the truth, when you did it to one of the least of these my brothers and sisters, you were doing it to me!' "
Matthew 25:31-40