Struggling with fear is part of the human experience. However, when our fears and worries prevent us from functioning well in our relationships and daily responsibilities, we may need support.  NLC will offer a group therapy experience to assist participants who are experiencing anxiety, especially in relation to life in a post-pandemic world. Participants will have the opportunity to gain insight and learn techniques based on Cognitive Behavioural Therapy, an evidence-based model proven to be effective in addressing anxiety.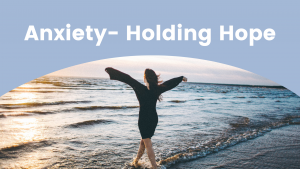 The cost to join for this 6-week program is $60.00. This program will run again, starting Tuesday, October 11th, 2022 from 1 -2:30pm, and will meet in person at the Niagara Life Centre community space at 65 Lakeshore Road in St. Catharines.
To sign up, please fill out the form below. Questions? Feel free to call the office at 905-934-0021.