It is with great excitement that we announce the completion of our community kitchen and group support space! We cannot thank you enough for helping make this community dream a reality.
The next step to the dream is making the space wheel chair accessible by installing an elevator. This is a big community project. We are depending on you, our supporters, for a contribution towards the $100,000.00 goal.
We have so far raised about 50% of our goal. Please consider supporting this endeavor by donating to the Niagara Life Centre Elevator Fund. To donate online, see below. Other ways to donate toward this fund include a cheque sent into the centre, or an e-transfer sent to admin@niagaralifecentre.ca . Please remember to write "Elevator Fund" in the memo line so we know what the donation money is going towards.
Thank you again for partnering with Niagara Life Centre, and helping us continue to be a place of Help, Hope, and Healing.
Offering Help, Hope and Healing to all;
because no one should have to go it alone.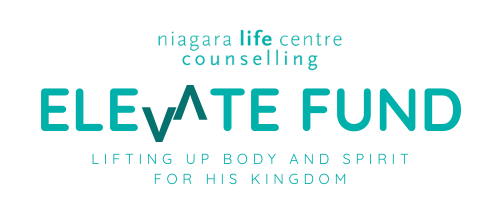 Some of our staff and Board members in the recently renovated basement community space.